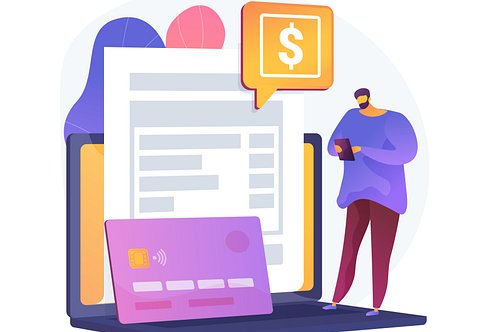 At VSTOGi FINANCIALS, we do not collect any cash or electronic payment in our capacity or in our bank accounts, and also do not guide or insist users to transfer payments to third parties related or not related to us.
In India, as regulated by SEBI, payments or transactions for making investments in Mutual Funds or Securities Market must only be executed towards the bank account of respective Asset Management Company or allowed clearing corporations in India (Indian Clearing Corporation Limited of Bombay Stock Exchange & National Securities Clearing Corporation of National Stock Exchange) from the bank account of invester only. Also, cash transactions are not allowed in the industry for the investments in Mutual Funds and Securities.
Though, for the payments of Mutual Funds, we use BSE STAR MF Platform on our backend with the integration of Indian Clearing Corporation Limited of Bombay Stock Exchange. Any return or refund in case of transaction failure or cancelation depends on the refund policy of BSE Limited. We can help you expedite the queries and concerns by directing and coordinating the complaints on your behalf anytime. All types of Mutual Funds transactions including all scheme types depend on the cut-off timings as decided by SEBI from time to time. Order cancelations can arise only in the cases of invalid payments like transactions from third-parties (not from investor's own account), issue on the payment gateways of clearing corporations, or if the investor is not complying with the regulations like Kyc, Nominee Authentication, E-Mail/Mobile declarations, etc. Please refer to SEBI's laid rules and regulations on our Resources section for more in-depth knowledge about payment circulations. In such cases, payments shall be refunded back to the source account from which they were initiated by the concerned parties. We will be in full intermediation in solving such cases for your convenience. We are always committed to provide support you over your transactions as this our core business module, i.e. investments. We do not assure you the NAV allotments or market returns from our side.
Apart from the case of Investments, we use Razorpay Software Private Limited for our Payroll and Payouts to Employees, Sub-Brokers, Vendors, Tax Payments, and other agents. Also, we declare that we do not collect any payment even from the Razorpay payment gateway for investing in Mutual Funds and Securities.
We are completely free from your payment liablities.
"Your satisfaction is our top priority - we offer a refund policy to ensure that you're completely happy with our investment intermediation services and to ensure the safe returns, cancelations or refunds of your transactions."