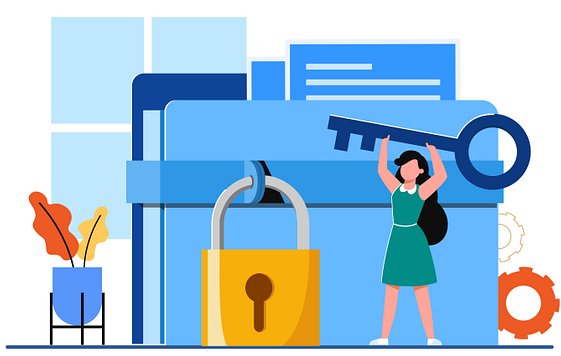 Welcome to our website! Your privacy is our top priority, and we want you to feel confident and secure when using our platform. That's why we've created a comprehensive privacy policy that explains exactly how we collect, use, and protect your personal information. So, sit back, relax, and enjoy exploring our site with the peace of mind that your privacy is in good hands.
VSTOGi FINANCIALS ("VSTOGi", "we", "us", or "our") is committed to protecting your privacy and personal information. This privacy policy explains how we collect, use, and safeguard your data when you use our website or services.
Collection of Personal Information
We may collect personal information from you when it is required for opening your investment account or when you voluntarily provide it to us through our website, mobile application available on Google Play and App Store such as when you register for an online account or submit a form. The types of personal information we collect may include your name, address, email address, phone number, PAN Card, Aadhar Card and financial information.
Use of Personal Information
We may use your personal information for the following purposes:
To proceed your timely Kyc as required by SEBI and relevant authorities

To provide and improve our investment intermediation services to you

To process your transactions and payments with relevant fund houses

To perform compliance checks and keep/maintain internal records

To communicate with you about your account or our services

To send you marketing communications and promotional offers

To comply with legal obligations and regulations



Sharing of Personal Information
We may share your personal information with the relevant Asset Management Companies (AMCs) and Bombat Stock Exchange (BSE STAR) for pooling your Mutual Funds investments to the right chosen fund house and scheme. We may also share your personal information if required by law or authorities for complying with the rules and regulations such as Income Tax, SEBI, AMFI, etc. Trust us, this is all we are doing under the rules, and regulations by laid SEBI.
Security of Personal Information
We take reasonable measures to protect your personal information from unauthorized access, use, or disclosure. However, please note that no method of transmission over the internet or electronic storage is 100% secure. We never disclose your personal and financial information to third-parties for our own or any other interest.
Cookies and Tracking
We may use cookies and other tracking technologies to collect information about your use of our website, such as your IP address, browser type, and referring website. This information may be used to improve our website and services.
Third-Party Websites
Our website may contain links to third-party websites that are not affiliated with us. We are not responsible for the privacy practices or content of these websites. These links or websites are provided on our website only for the convenience of our users to visit relevant websites on a single sign on.
Changes to Privacy Policy
We reserve the right to update or modify this privacy policy at any time. If we make any material changes, we will notify you by posting the revised policy on our website.
Contact Us If you have any questions or concerns about our privacy policy, please contact us at [email protected].
By using our website or services, you consent to the terms of this privacy policy.